Hello everyone! It's been a long week here in the Flores household- I've managed to complete a few layouts this week though! I'm still plugging away at the month long lift challenge I've been participating in and I am happy to annouce that there is a Design Team call at
Jingeradams
!
I am excited to see what new products she has to show the world and I am happy to apply for a chance at the Design Team! My final layout on this post is for my submission but feel free to browse at the rest!
First I am starting with the 3/15 inspiration layout by Patti McCarthy
and here is my 3/15 interpretation- featuring Root Beer Floats- our favorite summertime treat!
I used a mixture of old KI paper(red floral)
some even older Imagination Express( grid paper)
and threw in some Bo bunny(circles) and a few scrap papers from my stash for good measure!
Next is the 3/17 inspiration layout that was borrowed from the October Afternoon website: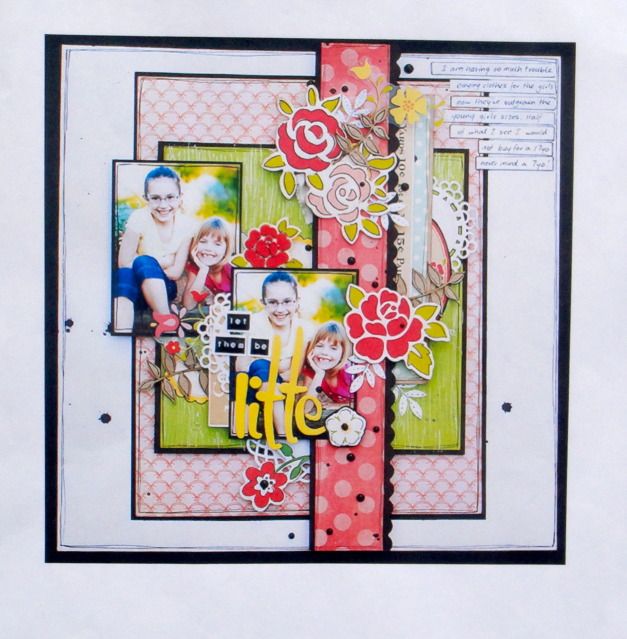 And my interpretation featuring resting teenagers!
On this layout I used a different blend of pattern papers- the plaid is from the Oxford collection by Basic Grey and the doily/print pattern is by Pink Paislee from the Butterfly Garden line. I really like how they match but yet they don't. All in all after adding some twine, buttons, and two butterflys I feel it all works!
and lastly The 3/16 layout inspiration was by Megan Klauer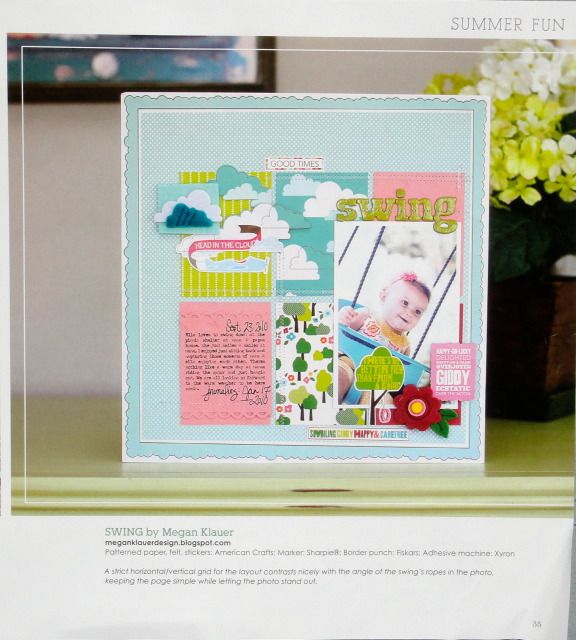 and my interpretation is of again my kids,
but this time they are delivering Christmas Angel gifts to the church.
On this layout I used some fun American Craft Thicker Alphabets and some holiday embellishments from Marcel Schurman that I picked up a few years back from Borders. I threw on some bling to fancy them up and used a mixture of 6 pattern papers that I received in a goody bag from a crop. They are a mixture of Bo-bunny the Whoo-ligans line(I used the flip side) and Pebbles Inc. Skipping Along
Wish me luck as this last layout is my submission for the DT call at
jingeradams
Good luck to all that are submitting and thanks for stopping by today!