I am still continuing on with the lift challege at
myscrapsandmore
. I'm behind but still plugging away! I have two layouts to share today and it occured to me that maybe I should share the layout I am lifting from.
Lift 3/12 was lifted from Marnie Flores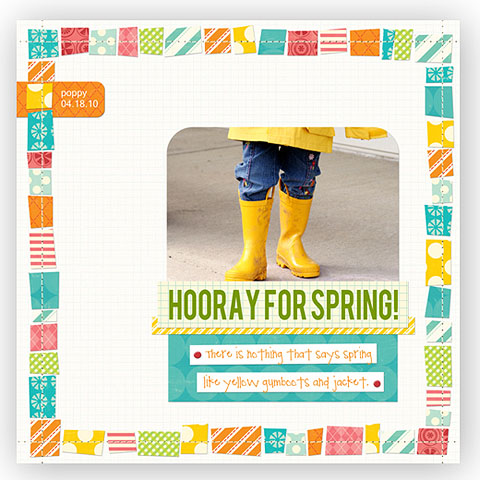 and here is my interpretation highlighting my daughter and her best friend:
I decided to take the easy way out and instead of cutting out all those squares I used the below shown paper and made sure that I cut strips that included all of the distinct patterns on it. and Voila the square look without all the work!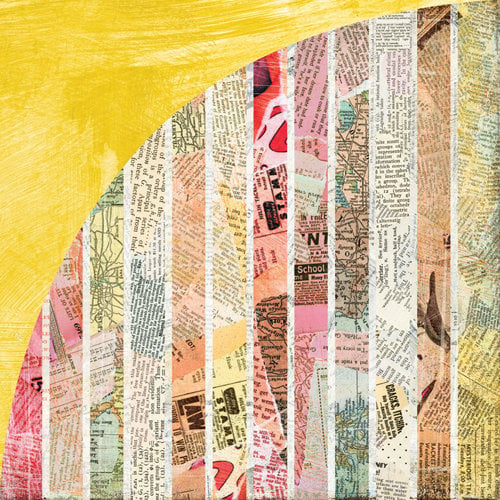 Basic Grey-Out of Print
Lift 3/13 was much more difficult for me. The challenge was to lift something from each of the two layouts below and make our own layout out of it. The two things I chose were the only two things that just spoke to me at the time. Here are the two that were given:
By Keren and Steffanie from the Scrap Fit DT
and
here is my interpretation featuring photos of me, my husband and my daughter toughing out the downpour at my son's first football game for the season:
I only loosely filled the requirments by stealing the two photo idea from the first layout and the writing directly on the paper idea from the other. It wasn't really much of a lift other than that- but hey it's done!
Thanks for looking at both layouts!